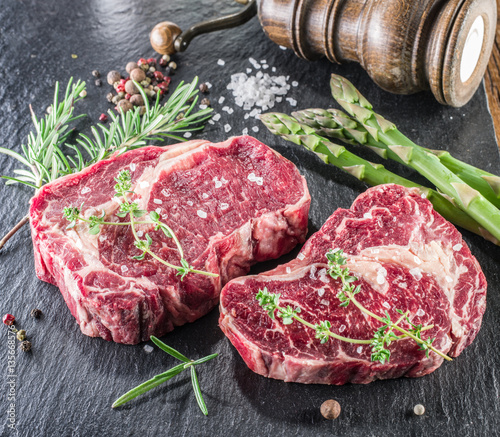 What will be the greatest food patterns of 2017?
Fish head.  Fish collars.  Fish throats.  Fish livers.  Do these fish parts sound like something you'd love to eat?  They're difficult to sell, however in the hands of an experienced chef they can pop in your mouth and delight your taste buds.  Search for the English muffin with John Dory Liver and Stonefruit Chutney at Saint Peter, in Sydney's Paddington.
Sadly, large steaks are quickly becoming extinct. As livestock rates increase due to Asia's growing interest for Australian beef, dining establishments will serve smaller-sized steaks of better quality meat.
On the up: natural Australian wine, especially natural Australian wine from the Adelaide Hills. Pho will continue its world dominance. Vodka popularity will grow as the taste gets a makeover.  And the Uber-isation of food will see the opening of more no-seats dining establishments, catering specifically to the house shipment market.
Exactly what will reach saturation point?
Over consumption.  The year of balance, 2017 is more about superfoods and less about buckets of fried chicken. We're getting back to basics with our eating, but we won't skimp on flavour.
Exactly what will take its dying breath?
The freakshake, or, Diabetes in a Glass.  The aggressive sugar hit will be the first victim in the decrease of over consuming.  Too bad – we all really need a shake that's topped with cream, cake, sauce, lollies and donuts.
Exactly what would you want to see?
An end to the cold room war between craft-beer-drinkers and VB-guzzlers.  There's less demand for tap beer, but there's still demand.  Australian beer drinkers are moving towards high end, sometimes international, craft beers.  But no one is turning the taps off at our local breweries any time soon.
Melbourne food pattern forecasts
What are the It foods?
The fondness for food integrating will continue: keep an eye out for naan pizza and banh mi bruschetta. Poke (state poh-kay) is a raw fish salad with rice and veggies– consider it deconstructed sushi.  It's Japanese-inspired, huge in Hawaii, and ready to strike Melbourne in restaurants and food trucks.  Beef and chicken variations are becoming available.
What am I going to be consuming this year?
More veggies and less meat.  Australians consume three times as much meat as the world average.  We're looking to heighten the experience of vegetables and more carefully consider the impact of our lifestyle on the environment.  Smith and Daughters have evolved into a vegan bar, and acclaimed fine dining restaurant Attica offers an extensive vegetarian menu on Tuesdays to Saturdays.
Festivals and Foodies
The 25th Melbourne Food and Wine Festival is the pinnacle of Melbourne's world-class food and wine industries.  Star-studded chefs like Peruvian powerhouse Gastón Acurio and Japanese master Zaiyu Hasegawa will be graced.